Vernon Township, a picturesque gem surrounded by plenty of nature, has always been an oasis for those looking for a little respite from the hustle and bustle of urban life. Well known for its wealth of outdoor activities and beautiful hiking spots, this New Jersey enclave is home to roughly
22,000 people
. With scenic beauty as its backdrop and activities that touch the heart, Vernon is sure to captivate you with its charm and enticing things to do.
Exploring the Natural Beauty and Adventure at Mountain Creek Resort
Nestled in the heart of the picturesque Kittatinny Mountains of Vernon, New Jersey, lies the hidden gem known as
Mountain Creek Resort
. This all-season destination offers a unique blend of outdoor adventure, natural beauty, and a welcoming atmosphere that beckons visitors from far and wide. Whether you're a nature enthusiast, an adrenaline junkie, or simply seeking a serene getaway, Mountain Creek has something to offer everyone. In this article, we'll take you on a virtual tour of this remarkable resort and all the experiences it has to offer.

1. The Natural Beauty

Mountain Creek Resort is a testament to the unspoiled beauty of the northeastern United States. Surrounded by lush forests and overlooking the sparkling waters of the Vernon Valley, the resort offers a breathtaking backdrop for your vacation. Whether you visit during the vibrant greens of summer or the snow-covered wonderland of winter, the natural beauty of this area is sure to leave you awe-inspired.

2. Year-Round Activities

One of the most enticing aspects of Mountain Creek Resort is its year-round appeal. No matter the season, you'll find plenty of activities to keep you entertained.

Summer Fun: During the summer months, Mountain Creek transforms into a haven for outdoor enthusiasts. The resort boasts a waterpark with exhilarating slides, wave pools, and lazy rivers—perfect for families and thrill-seekers alike. For those who prefer to stay dry, explore the surrounding hiking and mountain biking trails, or try your hand at the exhilarating mountain zip line.

Winter Wonderland: When the snow blankets the mountains, Mountain Creek Resort becomes a winter wonderland. Skiers and snowboarders flock to the slopes to carve through fresh powder. Whether you're a seasoned pro or a novice, the resort offers terrain suitable for all skill levels. Plus, snow tubing and snowshoeing provide alternative ways to embrace the snowy landscape.

3. Relaxation and Spa

If relaxation is what you seek, Mountain Creek has you covered. After a day of adventure, unwind at the spa, where you can indulge in rejuvenating treatments and massages. The serene ambiance and skilled therapists will melt away any stress, leaving you refreshed and revitalized.

4. Accommodations and Dining

Mountain Creek Resort offers a variety of accommodation options to suit your preferences. From cozy lodges to spacious condos, you'll find a comfortable place to rest after your adventures. Dining options are diverse, ranging from casual to fine dining, with menus featuring both regional and international flavors. Don't miss the chance to savor a meal with a stunning mountain view.

5. Events and Entertainment

Throughout the year, Mountain Creek hosts a wide range of events and entertainment. From live music concerts to festivals celebrating the changing seasons, there's always something exciting happening at the resort.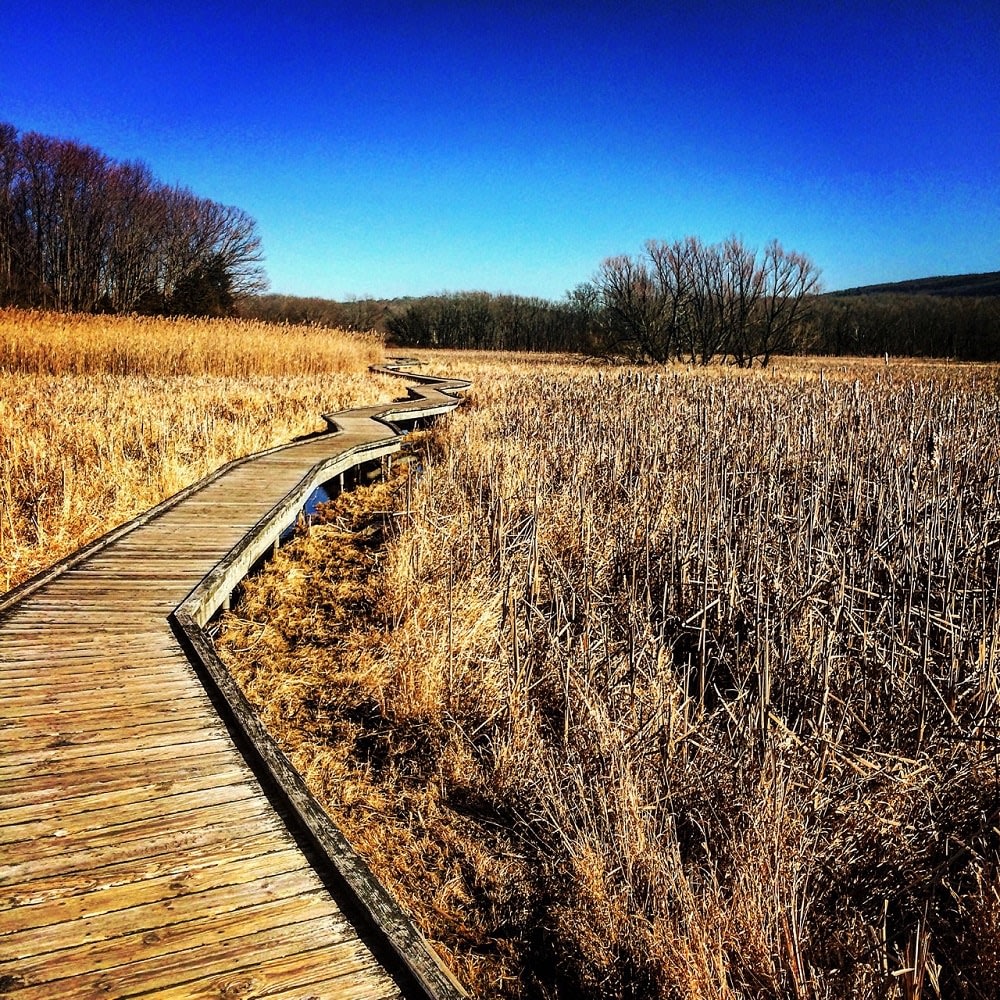 Revel in Nature's Staircase: The Stairway to Heaven
Vernon's Stairway to Heaven is no ordinary trek. This beautiful trail, with its serene surroundings, is sure to resonate with the adventurer in you. As you hike up, every step is a revelation, each twist and turn unveiling the beauty that nature has to offer. Whether you're a seasoned hiker or a newbie, the
Stairway to Heaven
offers an experience that is sure to mesmerize.
Treescape: An Elevated Experience
Step into the wonderful world of Treescape and take a stab at maneuvering off the ground. With an eclectic mix of aerial obstacle courses and activities, Treescape is a haven for those who wish to challenge themselves while basking in the splendor of nature. The canopy courses, set amidst the verdant surroundings, offer a unique perspective of Vernon's natural beauty. As you navigate through the courses, the sounds of chirping birds and the scent of fresh leaves will surround you, making it a holistic experience.
Heaven Hill Farm: A Whimsical Retreat
Heaven Hill Farm is a cherished local gem and a favorite destination for outdoor fun and wholesome experiences. This scenic farm offers a wide array of activities year-round, from pick-your-own fruits and vegetables in the warmer months to their renowned pumpkin picking and corn maze adventures in the fall. People of all ages can delight in hayrides, petting zoos, and seasonal events, making it a beloved spot for creating lasting memories. Heaven Hill Farm also hosts their annual "Great Pumpkin Festival," a must-visit attraction that draws visitors from near and far. With its idyllic countryside setting and seasonal festivities, Heaven Hill Farm is a delightful place to embrace the beauty of nature and celebrate the changing seasons in Vernon, NJ.
Yoga: A Sanctuary of Serenity
Stepping into Ah-Ha Yoga is like embarking on a journey inwards. The ambiance immediately calms the senses, beckoning you into a realm of tranquility and self-awareness. Each breath taken here is deeper, more profound, resonating with the very essence of life. The gentle hum of serenity, the soft murmur of introspection, and the embrace of peace envelop you as you immerse in the practice of yoga. It's more than just poses and stretches; it's about finding balance, connecting, and seeking harmony. Ah-Ha Yoga is not just a yoga studio; it's where the soul finds its voice and the heart its rhythm.
Rage Room: An Unusual Entertainment
Just outside of Vernon is Rage Room, a spot that offers a unique and exhilarating way for individuals to release stress and pent-up emotions. This innovative concept provides a controlled environment where participants can safely vent their frustrations by smashing and breaking various objects, such as glass bottles, electronics, and furniture, using bats and other blunt instruments. It's a cathartic and therapeutic experience that allows visitors to let off steam, unwind, and have a blast while doing so. The Rage Room is not only an unconventional form of stress relief but also a memorable and exciting outing for those looking to blow off some steam in a controlled and fun setting. While a far cry from the aforementioned yoga, it's a valid form of entertainment and stress relief nonetheless.
Ready to move to Vernon?
If you're enticed by Vernon, its impressive list of things to do, and the scenic draw, don't hesitate to reach out for information on what moving here might look like. Clearview Realty, deeply rooted in the unique communities of Sussex County, NJ and Orange County, NY, shines as a lighthouse of knowledge. Its agents, renowned for their extensive experience, expertly construct narratives across a wide spectrum of real estate environments, spanning from magnificent estates to charming rustic farmhouses. If you're looking to buy or sell a home or have any questions about the Vernon real estate market, contact
Clearview Realty
today.