Whether you're a seasoned investor or simply someone who's trying to think about how to get the most value from their home when they sell, the question about ROI is always a popular one. How is it determined? What can I do to make my Sparta real estate worth more than it currently is? When is the best time to sell? These are all popular questions among investors. You'll find answers to many of these questions in the sections below. You can use this information to think about how to price your home or simply get a better idea of your property's current value.
1. How much does the current state of the market affect my property's value?

The answer to this question is different based on whether you're thinking most about the short-term or the long-term value. It's easy for potential homebuyers to feel concerned when they hear about the possibility of an upcoming slump. Thankfully most experts believe that any downturn in the housing market will be minimal and short-lived. The market has shown a strong ability to rebound from challenges in the past. It's also important to recognize that homes are hard assets, meaning their value experiences less short-term volatility than what you might see on the stock market. If Sparta real estate was ever going to fully lose its value, it wouldn't happen overnight. It would take several years and is likely to always bounce back.
2. How can I get a basic idea of what my property is worth?

The best place to start is to ask your realtor to run a Comparative Market Analysis for you. This report will give you a better idea of what your home could appraise for. This information is important when selling a home because it affects the buyer's ability to get the necessary funding from their lender. Taking into account the current state of the market will help put these numbers in context. Things have been changing and evolving quickly, especially after the spike in 2020 and 2021. Your realtor will help you understand how market changes affect property values and how current trends play a role in home values.
3. What projects or renovations are the best for increasing ROI?
Greater energy efficiency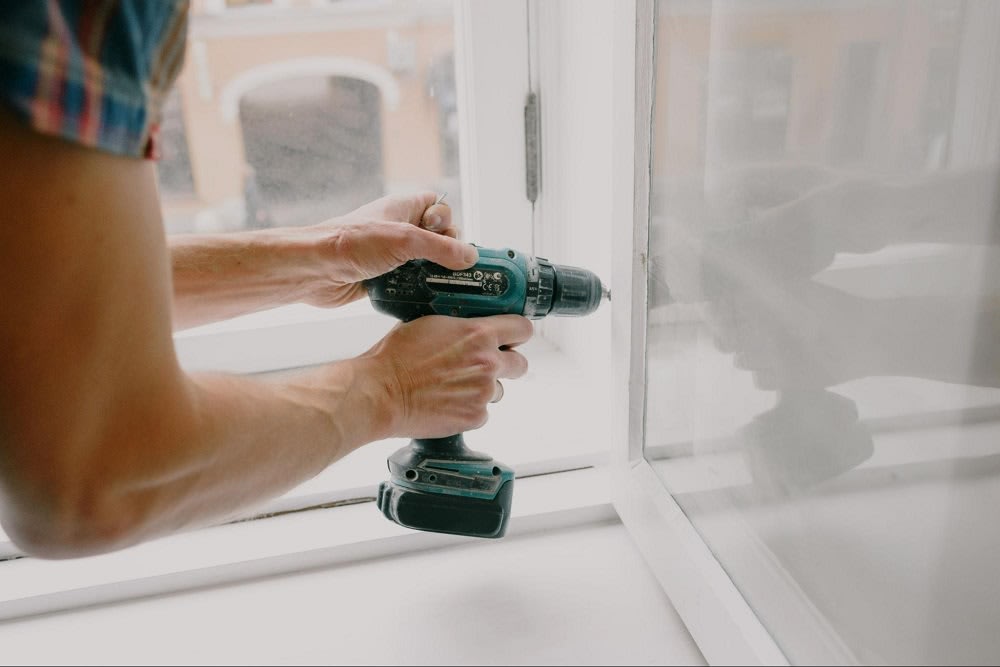 Fuel costs continue to rise, and many current and potential homeowners are concerned about conserving energy. Improving your home's energy efficiency will provide the dual benefit of increasing your home's value while also saving you money during the time that you live in the home. These improvements can be pretty easy to make. You can replace your garage door to improve your home's insulation. Installing new windows can also help in this area. Both upgrades can also improve your home's curb appeal. Another tactic is to replace your older kitchen appliances with newer energy-efficient models.
Upgraded outdoor living spaces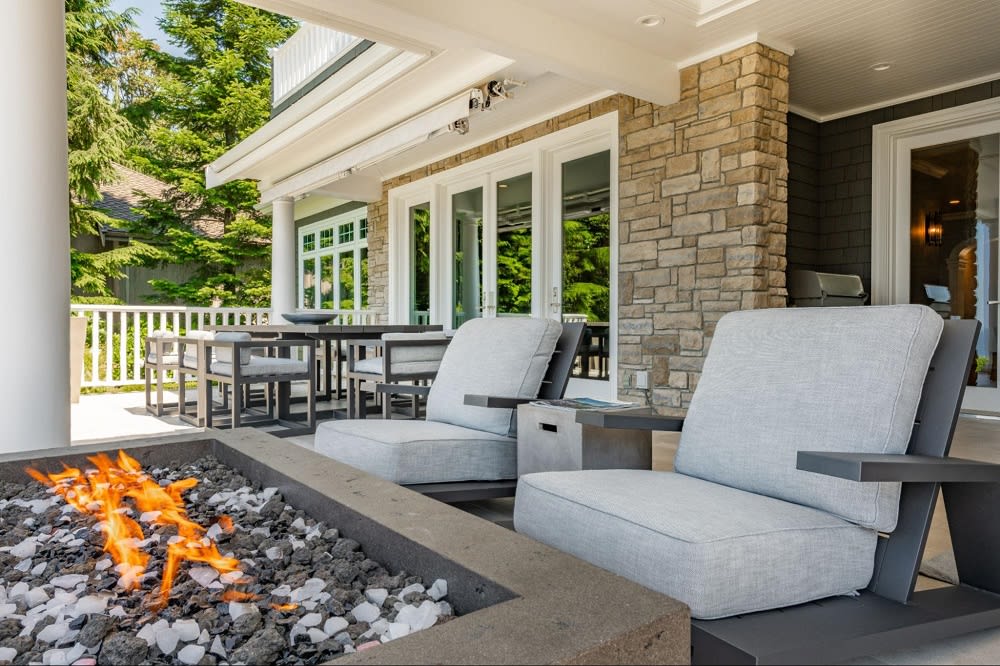 Many prospective buyers are looking for homes that have outdoor spaces where they can sit outside and enjoy time with friends and family. If your home doesn't already have a deck or patio, consider what it would cost to add one. Make sure there is enough space for a table and a few chairs. Lighting is important so that the space remains functional even after the sun goes down. If you want to go the extra mile, perhaps you install a sound system for an outdoor entertainment system or build a fire pit.
Minor kitchen and bathroom renovations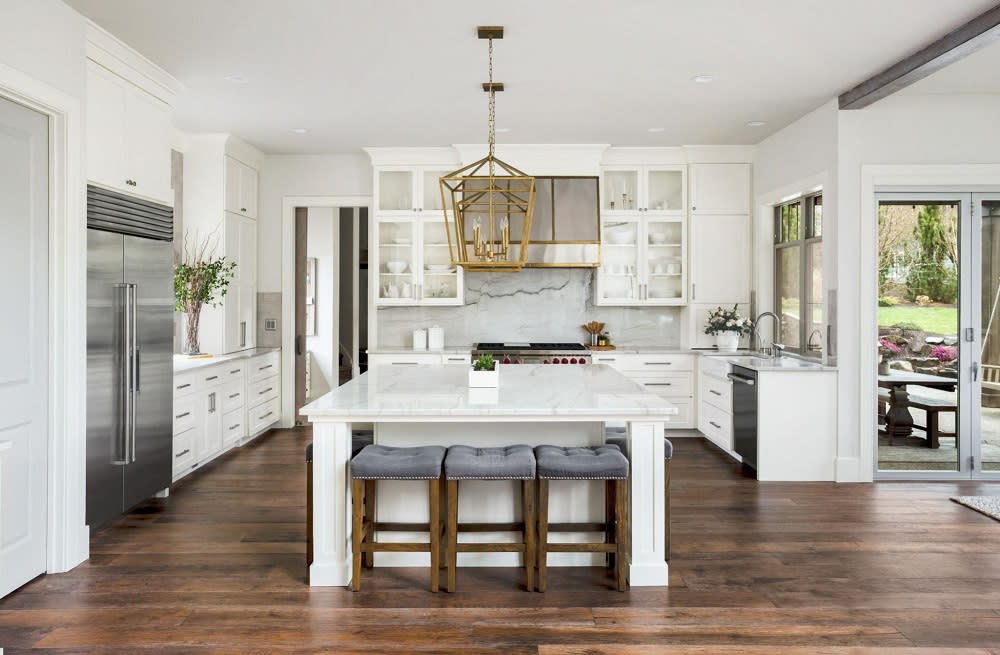 Lately, these improvements have had the best ROI of any other home project. Major upgrades can also help, but some people aren't excited about the prospect of spending significant time or energy on this type of renovation. Thankfully you don't have to put in serious work to boost the aesthetic appeal or functionality of your kitchen and bathroom. Many people find that one of the best (and easiest) changes they can make in their kitchen is to paint the cabinets a new color. You may find that your cabinets look brand new simply after applying a fresh coat of paint. You could accomplish a similar goal by replacing the knobs or handles on your drawers. New faucet heads are inexpensive ways to upgrade your bathroom. If you want to go the extra mile, see if you can add a heated towel rack or a rain-style shower head.
4. Are there ways that I can make money on my home without selling it?

Many people are able to increase their return on their home by renting out additional spaces. There are online platforms that will allow you to rent out extra garage and storage space for extended periods of time. You can also do "room hacking," which is when you rent out a bedroom or area of the house. While this can work with short-term rentals, it also works on a mid-term level for someone looking for a 30-90 rental. This is also commonly done with annual leases in place. These services allow you to maintain the flexibility to stay in the home when you want while making money during times when the home might not be occupied otherwise or you can space certain spaces. However, there are some tax ramifications that come with this type of arrangement that you may want to know about, so be sure to do your research.
5. Who can help me make the most money on my home when I'm ready to sell?
When you are ready to take your home to market and capitalize on your ROI, reach out to
Clearview Realty
. They regularly help sellers command top dollar when they list their Sparta real estate for sale. As experts when it comes to marketing and staging homes, they will use their insight and expertise to position you to get the best deal possible. They are standing by and ready to help you when you decide it's time to put your home on the market.