When you first moved into your home, you probably wondered how you would ever fill up all of your new space. Over time, things began to accumulate, and you couldn't remember how you ever got so much stuff. This is a problem for many homeowners, so there's no reason to feel shame. The question remains about what you should do to get more space. Can you add to your current home? Can you get creative with shelving and storage options? Is it time to pack up and move to a bigger home? Use the questions in this article to determine the best next steps for you and your family.
1. How much can I get rid of?

One easy way to create more space is to get rid of things you don't need anymore. Take a look through each room in your house and try to remember the last time you used each item. There are probably things inside your home that you haven't touched in several months or longer. These are easy items to donate or throw away. The harder decisions are the ones that involve items you've had for a long time or things you only use every once in a while. You'll have to determine if hanging onto these items is worth the extra space that they take up. Think about that bike in the garage. You might enjoy going for a bike ride once or twice a year, but is keeping your bike worth taking up that storage space throughout the entire year?
2. Can I add more space to my existing home?

Have you thought about building an accessory dwelling unit (ADU) onto your property? This is one way many homeowners are able to expand or maximize their current space. It could be a free-standing structure such as a tiny house in the backyard, or perhaps it could function as an extra level or separate-entry apartment that attaches to your current home. Make sure any project you take on complies with local building codes and regulations. You may also want to speak with your HOA to confirm that you aren't violating any policies or procedures.
3. Do I have enough closets?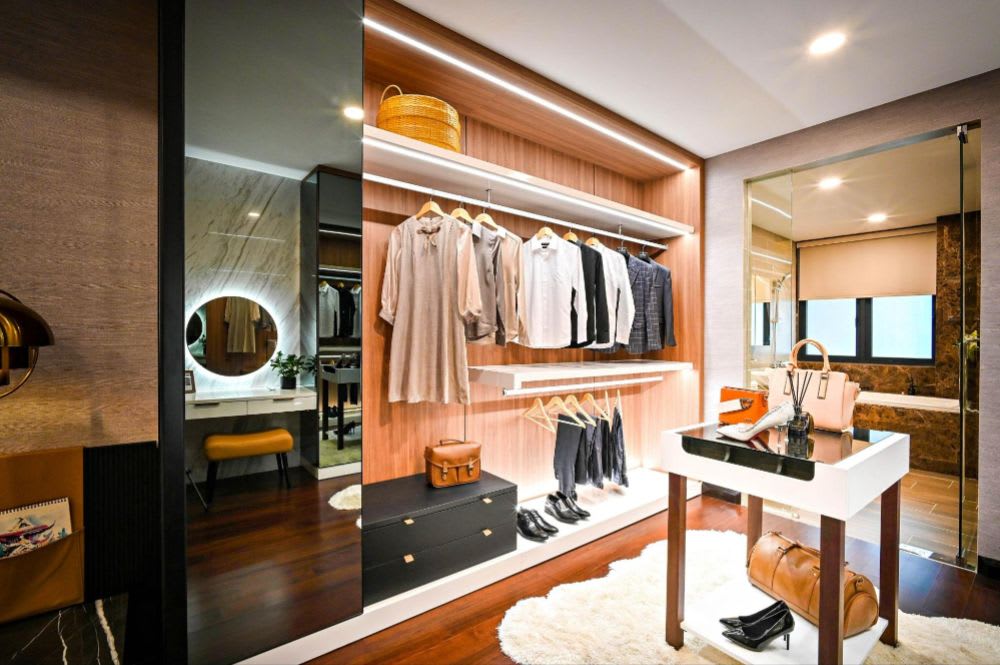 Most people believe that a home should have one closet in every bedroom plus two extra hall closets. This often isn't an issue in newer homes that tend to have even more closets than this. Some bedrooms may have more than one closet, or you may have three or four hall closets. If your home is older, it may not have sufficient closet space. You can't really add a closet to your existing home, but if you choose to start shopping for homes for sale in Sparta, it will be something you'll want to look out for.
4. How much storage space is in my bathroom?

Bathrooms can quickly begin to feel cluttered, especially if multiple people are using the same one on a regular basis. You may try to keep everyday personal items such as toothpaste and deodorant put away, but it often becomes easier to simply leave them out on the countertop. That doesn't even take into account fresh towels, extra toilet paper, and other items you want to have handy and available near your bathroom. If you choose to stay in your current space, you may want to add an extra cabinet or dresser into your bathroom if you have enough space to do so. If not, perhaps you could install some extra shelves to give you more room to keep all of your important items. If you decide that a new house is the way to go, make sure you evaluate how much storage space the bathroom has to offer as you're thinking about whether or not it's the house for you.
5. Does your kitchen have a pantry?
If you don't have a space in your kitchen that you can use as a pantry, you'll have to keep your food out on your countertops or inside one of your cabinets. Neither option is ideal. Using your cabinets as pantry space limits how much room you have to store dishes, cookware, and utensils. Keeping food out on the countertops can make your kitchen feel more cluttered and disorganized. You use your kitchen more than practically any other room in your home, so it's important to feel like you have plenty of space to stretch out and get things done. If you don't currently have a pantry, think about other tactics that you can use to keep all of your food and kitchen items well-organized. If you decide to look for another home, prioritize homes for sale in Sparta that have sufficient pantry space.
6. How much more can you fit in the garage?
Garages are excellent storage spaces. The downside to your garage is it can often become a catch-all space where you keep items that don't seem to fit anywhere else. Over time, your garage can become so full of items that you're unable to park your car inside. Another common scenario is that homeowners have to decide if they want to park both cars inside their garage or if they want to have enough space remaining for a workbench or a treadmill. You can eliminate all of these concerns by shopping for a home with a three-car garage.
If you decide that your current home doesn't offer adequate space for you and your family, reach out to
Clearview Realty
. They will help you start the process of searching for homes for sale in Sparta. They work hard to understand the unique needs of each of their clients so that they can effectively partner with you in reaching your goals and finding a space that will work for your family. They are standing by and ready to take your call today.